Being unemployed can be stressful, but you do start to become an expert at answering the generic interview/application questions:
What do I do to have fun?
What are some of my greatest strengths?
Give an example of a time where you went above and beyond expectations?
Well in the past weeks I'm pleased to say that I have found work (it's going well, for those asking) which not only means I get out of my pyjamas every day now, but I also can afford to start going on date nights again – yay!
But before we rejoice too much about my employment and new found income, let us momentarily dwell on what I also realised when thinking about the answers to the above questions.
Whilst I obviously always answered in the most appropriate and professional way possible, there was one slightly concerning activity that could also be more easily used to answer all of the above…
Answer: Drinking. 
There's no point beating around the bush – I drink a lot. Specifically, of wine. More specifically, cheap wine.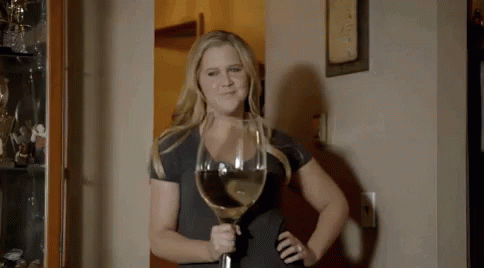 While my days of ending up drunk in a field because of naively mixing drinks as a teenager are over (for the most part), my knowledge of wine has not developed with age (wine joke for you there!) and I frequently opt for 'a glass of the house white' based on this being the most cost effective way of deciding between the wine.
Of course, I've picked up some commonly known facts over time having worked in hospitality. For instance, New Zealand and Australian wines would be what I'd look for if a more extensive list was offered to me and I know the theory of the sniff, swill and sip tasting technique but I have very little confidence in pulling it off myself.
So! Without further ado, let me tell you about our date in the wine country of Australia where we attempted to educate ourselves on the grape…
---
Wining and dining in Hunter Valley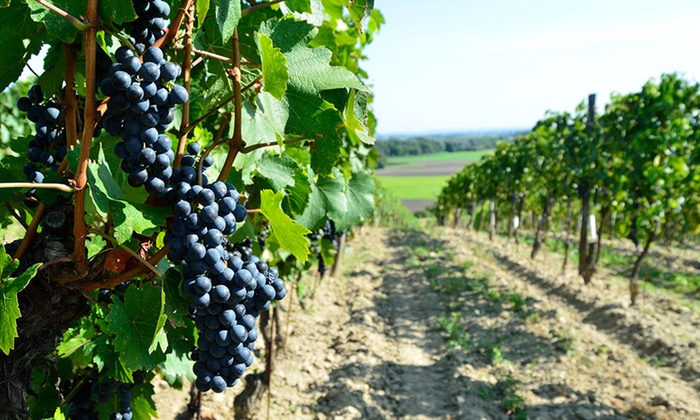 What: Groupon wine tour for 2, includes travel to and from hunter valley as well as chocolate, cheese, jam and wine tasting + lunch
Where: Hunter Valley
When: Weekends / 7am – 6pm
How Much? $70 ish pp
---
Alarm went off at 6am which on a normal day would be a shocker, but on this particular day, we were surprisingly spritely as we got dressed and headed to central station in Sydney where we were to be picked up and taken to Hunter Valley.
Ed and I often joke that the foundations of our relationship, for better or for worse, were built on being drunk so the idea of a date that allowed us to do what we do best (i.e. drinking) was always going to be an appealing one.
So after purchasing the routine coffee and banana bread for breakie, we enthusiastically boarded the slightly tacky 'Amazing Tours' coach and set off at 7am.
I'd be lying if I said I hadn't envisaged the trip to be on a smaller more personal level than a big bus with 40 other people, but considering it was all part of a Groupon package that included transport there and back, lunch, wine tasting and also some other food tasting like cheese and chocolate – we couldn't really complain!
The itinerary for the tour looked a little like this:
Pokolbin Village – Smelly Cheese shop, Chocolate & Jam shop, Bottle Shop
Drayton's wine tasting & Lunch
Hunter Valley gardens village – Wine & chocolate tasting, Hunter Valley chocolate & fudge tasting, British Lolly Shop
McGuigan's Wine Tasting
The Hunter Valley Olive & Gourmet Food Centre
Now I know what you're thinking. There seems to be significantly more eating than drinking in these activities, and yes that was exactly my concern too but it dawned on us that maybe it was to tactfully line our stomachs – a rather alien concept to me but perhaps one that I could learn from… and to be fair – who doesn't love smelly cheese and chocolate?!
Even so, I was looking forward to learning a thing or two, which unfortunately I did not from our first destination. While the cubes of cheese and fudge were tasty, the guy 'leading' the first wine tasting in the bottle shop did a fantastic job of pouring (in that he didn't spill anything) but a terrible job of educating his audience. The wine we tasted was good, but in I am none the wiser in terms of how it was made or even what kind of wine it was… Still, a drink at 10.30am isn't a bad way to start the day!
Slightly disheartened, we then ventured to Drayton's Family Wines which is one of Hunter Valley's oldest family run businesses having started in the 1850s. The fact that there's already a fact to report from this pit stop is testament to how enjoyable this stop was in comparison.
The second tasting was hosted by a friendly man from Sunderland, who not only could tell us about the history of the family business, but also passed on his wisdom of wine with some humour, so hats off to Daniel (I think) for lifting the mood! He taught us the actual art of tasting wine, from smelling to swilling and looking for 'legs' which is essentially the line that alcohol leaves on the glass that determines its strength. I may not be an expert now, but that's at least one thing I took away from the day!
Our particular group of tourist peers were all still very subdued prior to starting this round of drinks, but after the 10 or so samples of wine (including a blue one 😲!) and port there was a noticeable buzz around the room and an increase in noise levels from everyone.
I'd spent most of my life believing that I'm not a port drinker which may have been because it was one of the many drinks that left a sour taste in my mouth having added it to the concoction of spirits stolen from my parents' drinks cabinet at a young age… In any case, we came away with a very delicious port to drink over an extended period of time and enjoy in small, responsible quantities #Adulting.
By this point we were feeling a little fuzzy ourselves so the lunch prepared by the tour guide (which consisted of cold chicken and salad) was welcome as we sat out in the sunshine. We admired the people (mostly groups of girls) who opted for buying a bottle or two from the winery to wash it down, especially as it was so cheap although their increasingly incessant selfie taking and shrill cackles soon became more of an annoyance than an inspiration…
Onto the next, we arrived in Hunter Valley Gardens Village where we were taken straight through to our next tasting. This one included a wine and chocolate pairing – a great desert if you ask me! We also decided to get into the SPIRIT of things, and pay an additional $2 each to sample 3 vodkas and fruit infused spirits, which were nice but I think will always induce a face like this for me:
After drinking yet MORE alcohol, we wandered around the village and sampled the various freebies that were on offer before having another leisurely sit in the sun and moving on to watering hole number 3: McGuigan's.
McGuigan's was catered far more towards corporate wine tasting and it was obvious the brand was far bigger and didn't have as much of a hard sell. In fact, the ladies hosting the tasting were more concerned with promoting the members club than teaching us about the wine or selling to us on a personal level. Despite this however, having a bigger brand meant that the tasting was very organised with the audience sat around the U-shape of a bar area, and they had a wider variety of wines – all of which were good.
Our final stop was another food one: The Hunter Valley Olive & Gourmet Food Centre. Upon arrival, we were handed a little bag of bread and sent into sample an array of flavoured oils, balsamic vinegars and other condiments.
A final carb loading on top of an early start and lots of wine certainly added to our drowsiness, so while we waited for others to finish we had a wander to the nearest vineyard and enjoyed the scenery and fresh air before boarding the coach one last time for the journey home.
Summary:
My biggest criticism of the tour is that I didn't get to enjoy as much of the beautiful scenery as I would have liked. I'll be honest – I went into the trip with a Made In Chelsea-esque vision in my head of us being a part of a very small group, tasting wine and cheese outside in front of rolling vineyards.
It wasn't that. All of the tastings took place inside and we were even warned not to go too far away from the car parks in case of insects or snakes #AustraliaProblems. Being part of a big group of tourists also made you feel like just a number, and as this was my first wine tasting, I'd hoped for more information and engagement from the hosts and locations.
That said, for the amount we paid and what was included, it was a fantastic package and experience and has left us wanting more!
I would definitely recommend this as a day trip and date if you're on a budget, but when we return, we will do more research into the other wineries in the area and perhaps even stay the night so we can explore Hunter Valley properly.